How To Improve Your Businesses With Math. Richard Hoshino, Quest University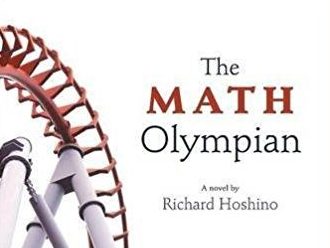 I moved to Squamish in February 2013, to start my "dream job" teaching mathematics at Quest University. Like so many others living in Squamish, I have grown to love our beautiful community.
In my classes, students learn the powerful problem-solving technique of reformulating hard real-world problems into simpler equivalent math problems, which empowers these students to make explicit connections between abstract theory and applied practice. Throughout my research career, I've been able to apply my mathematical problem-solving skills to tackle and solve complex problems: catching cocaine smugglers, reducing wait times to clear customs at Canadian airports, and helping a billion-dollar professional baseball league optimize their scheduling to reduce greenhouse gas emissions.
Now that I'm living in Squamish, I have the fortune of applying my problem-solving skills to serve our community; the best part of this is involving Quest students, who are remarkable young people, and will grow to become future leaders. In this talk, I'll share with you some of my favourite student projects that have served our community, such as a profit-maximizing formula for a local business, and an automated employee scheduling system that has been implemented at the Zephyr Cafe, the Squamish Integrated Health Clinic, and the Squamish Public Library.
I look forward to hearing your ideas for how these principles can be used to serve other businesses and organizations here in Squamish.
At Aligned Collective
38085 2nd avenue unit 201 (up the stairs).
January 22nd 2018
7pm
Investment: $5.00 at the door.